Posted by Bike Attack on May 3rd 2019
Mother's Day is on Sunday, May 12 this year. Dedicate a memorable gift to the main Maternal Miss(us) in your life. Sit back and relax, we've put together a list of gift ideas for every personality type and budget.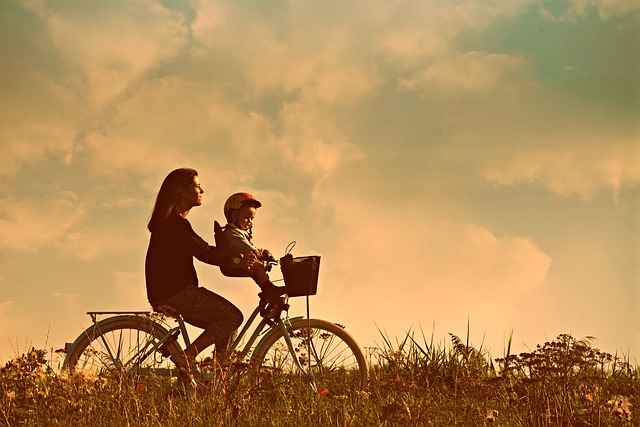 For the Mother Who Accessorizes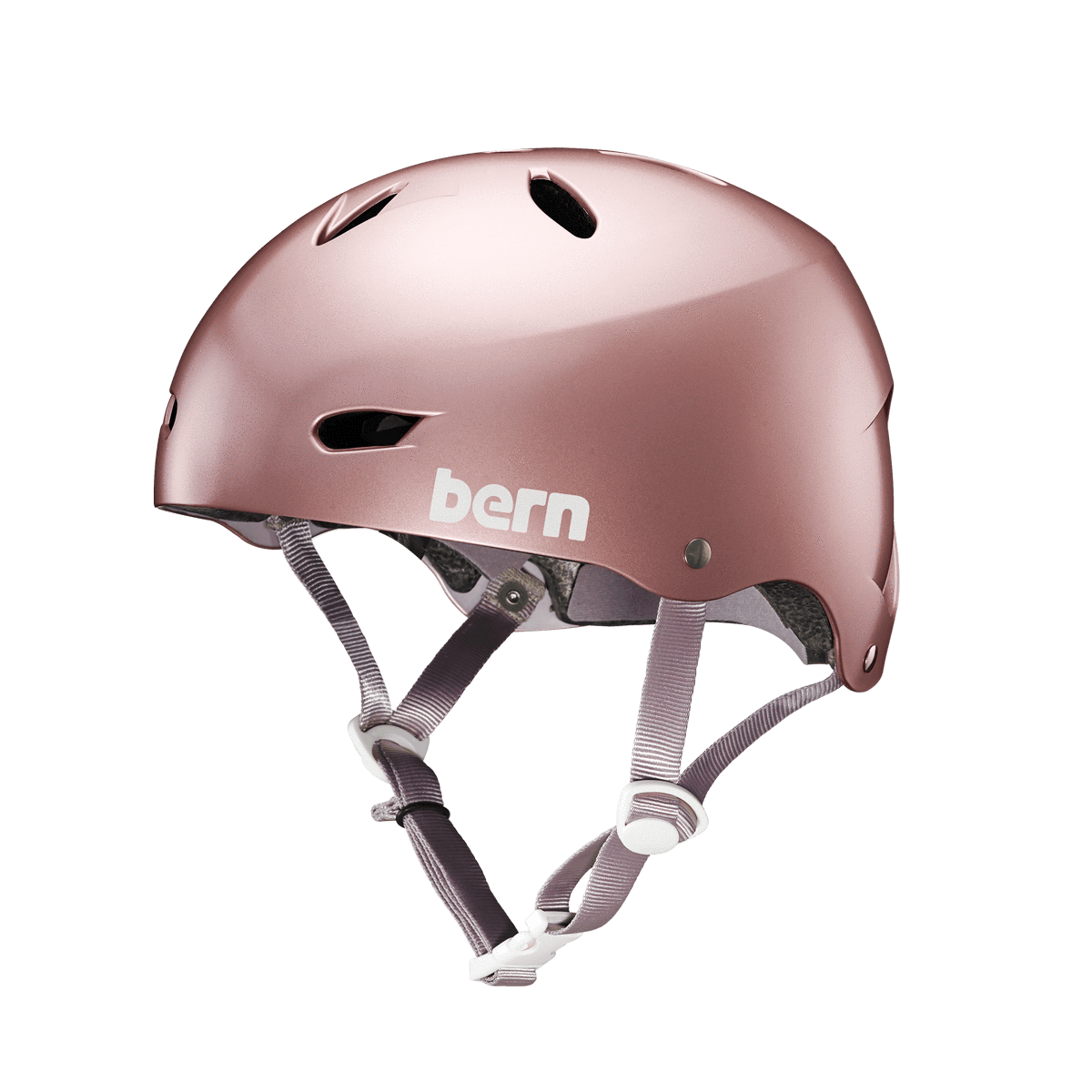 Bern - Team Brighton 2019 in Pink Satin Rose Gold
The Team Brighton from Bern brings urban cycling back to its roots with its street-smart looks and classic lines. Skate inspired but tailor-made for cycling, with a low-profile fit and high quality build, the Team Brighton is edgy enough to be interesting but sophisticated enough to be grown-up. USD39.99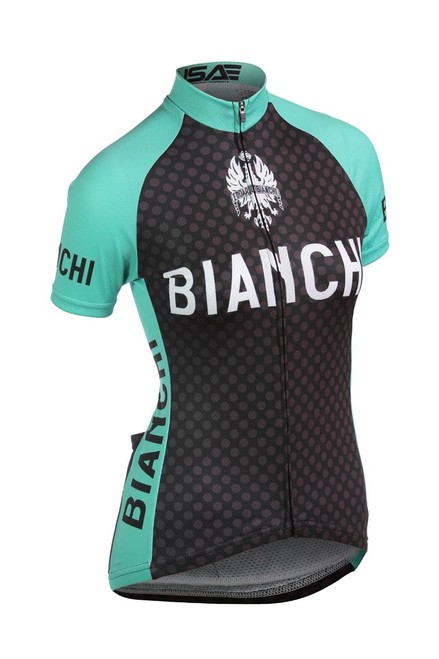 Bianchi - Dama Veloce Jersey 2019
Bianchi's Dama Veloce full-zip Jersey is a 100% polyester short sleeved race jersey constructed with "Genesis" Fabric and full length hidden zipper.The Genesis Fabric is a technical knit that excel at wicking moisture away from your skin and rated UPF 28+ to keep the sun off your back.The race cut is slimmer and more aerodynamic. USD92.00
For the Mother Who is an Eco-Conscious Commuter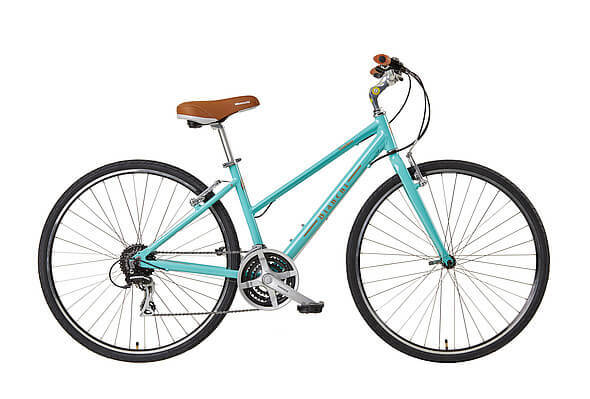 Bianchi: Torino Dama - 2019 (Pictured in Celeste)
The Torino Dama is a women's specific urban city bike that features a lightweight, double-butted, aluminum frame with hydroformed top tube, sturdy aluminum fork, and double-wall rims for durability. A wide, thick saddle, adjustable handlebar stem, ergonomic handgrips, and slip-resistant platform pedals maximize ride comfort.
A direct descendant of the original Cross Terrain Advantage model, the Torino is the choice for the rider who appreciates quality, value, and an upgraded component package. USD569.00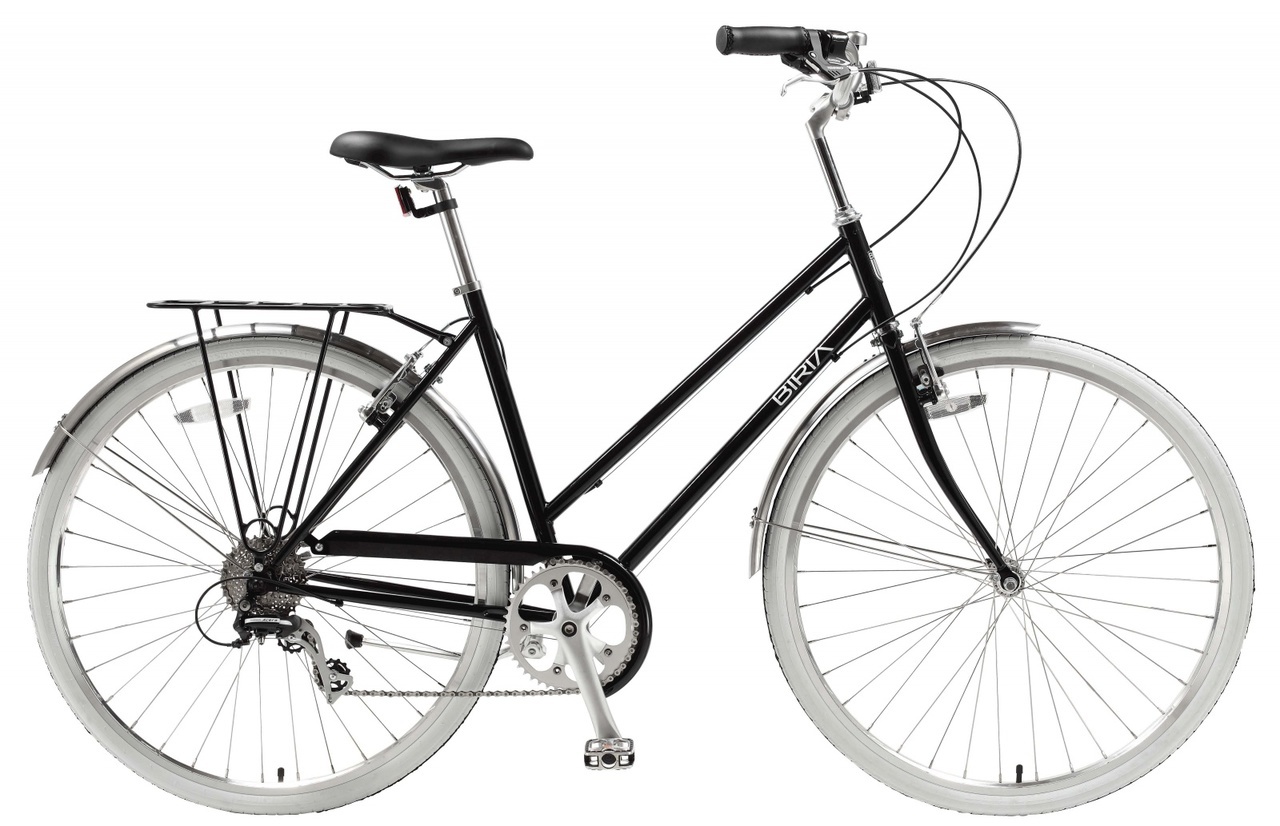 Biria: Citi Classic Ladies e8 - 2019 (Pictured in Black)
Biria's Classic ST e8 is a truly gorgeous Step-through bicycle that is lightweight, efficient and stunning to look at! With 8 speeds you will easily navigate hilly terrain and bumpy roads. A true modern classic that will make you passionate about every ride you take. USD550.00
For the Mother Who Likes to Cruise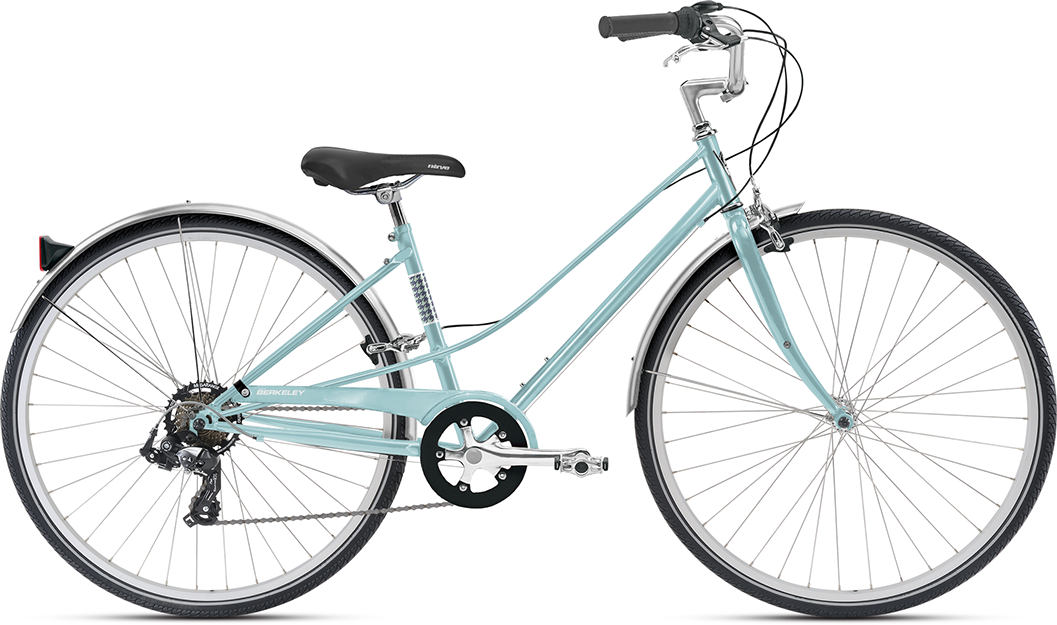 Nirve: Berkeley 7-Speed Ladies - 2019 (Pictured in Ocean Breeze)
Ready to roll, the Nirve Berkeley 7-Speed for ladies features Nirve Euro-Sport design chromoly main frame, Full coverage fenders for stylish, wet weather functionality, and Shimano's 7-speed drivetrain which offers a super-low 34T gear for easy hill climbing. USD 499.00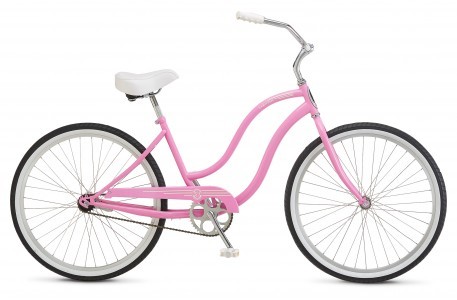 Schwinn: S1 Step- Thru Cruiser - 2018 (Pictured in Pink)
A Bicycle That Brings The Fun Back Under The Sun. Enjoying the pleasure of cruising down the boardwalk has never been easier and at such a great value. The simplicity and joy of the S series Schwinn cruisers come to life with a vintage look that feels fresh. With key components that add to the comfort and appeal of these bikes and an array of modern colors, you are sure to see an S series cruiser on the next boardwalk you visit. USD239.99
For the Mother Who Loves POWER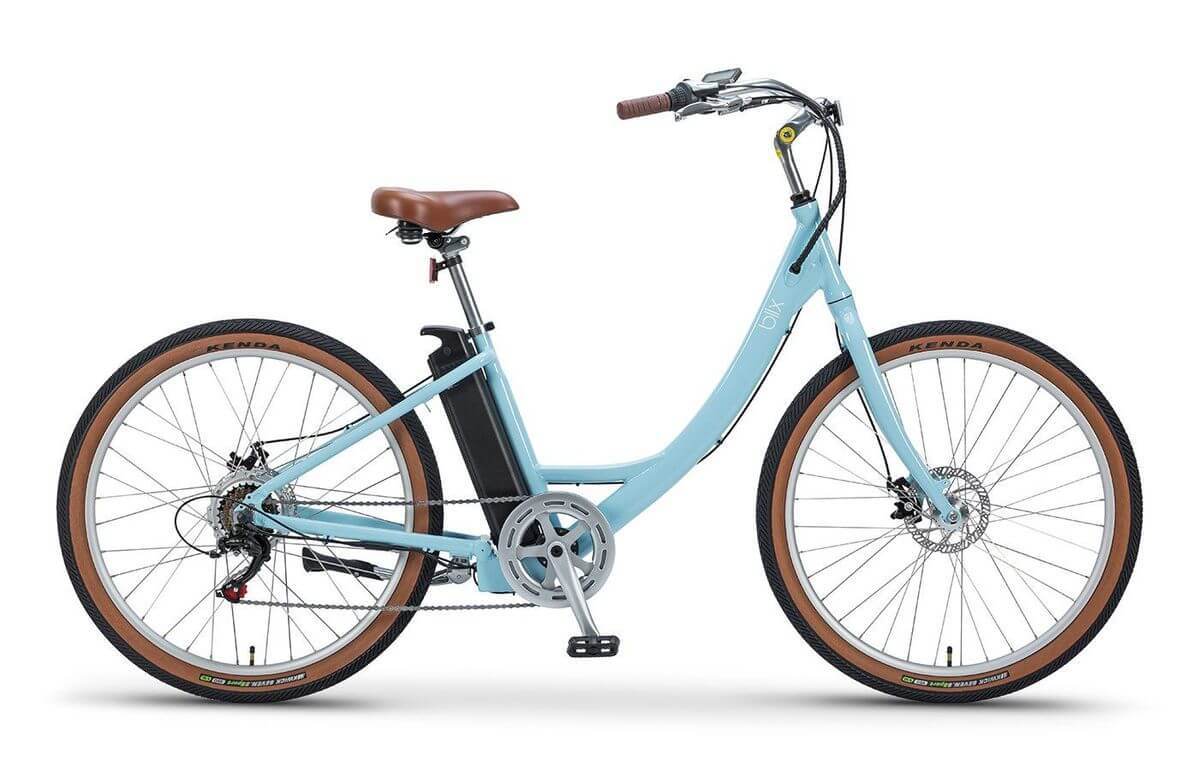 Blix Electric Bikes: Sol - 2019
With its smart combination of stylish design and beach cruiser comfort, the Sol from Blix is one of the lowest step-through electric cruisers available. Whether you're looking to get back on a bike, looking for a laid-back ride around the neighborhood, or simply want a bike that is super easy to get on and off— then look no further! Take a ride on the Sol. USD1,599.00
Aventon Electric: Pace 500 Step Through - 2019
The Aventon Pace 500 Step Through is an affordable and speedy class 3 electric bicycle for the lady who likes to ride around the city, along the beach path or for having an easy and fast commute. This bike has a comfortable and easy access step through frame. This 28mph Class III e-bike maximizes fun and keeps you going on. It's like powering up your legs to make hills a thing of the past. USD1,399.00
For the Mother Who Has a Lot On Her Plate!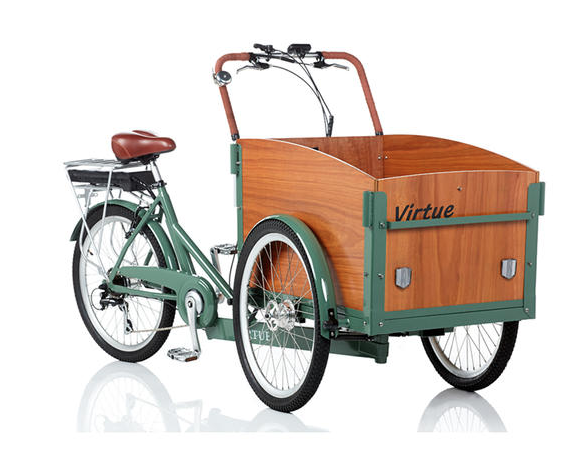 Virtue Electric Schoolbus+ Cargo Box Bike - 2018/19
Many parents put their kids on a small seat strapped on a bike, or put them in a trailer pulled by the bike.
While riding, they are not at ease maintaining stability or keep looking to the back making sure their kids/pets/belongings are safe.
Not only does Virtue Schoolbus(+) put them at ease in the front, it also allows them to have good quality time chatting without having to keep looking back. Li-ion battery powered Electric assist comes in handy when the ride gets heavy. Credits to Christiania Boxcycle for idea origination! USD2,399.00
Manhattan Cruisers: Manhattan Trike 3 Speed - 2018
This trike is fun, functional, and so easy to ride! USD689.00